Flexible

benefits

platform
for programs that increase employee motivation and incentivize sales partners.
MORE SATISFACTION
FOR YOUR TEAM
Discover the flexible benefits for increasing your team's
motivation
with Sodexo & MyBenefits. You choose
the loyalty strategy,
they choose their
benefits
.
We are soon revolutionizing the flexible benefits market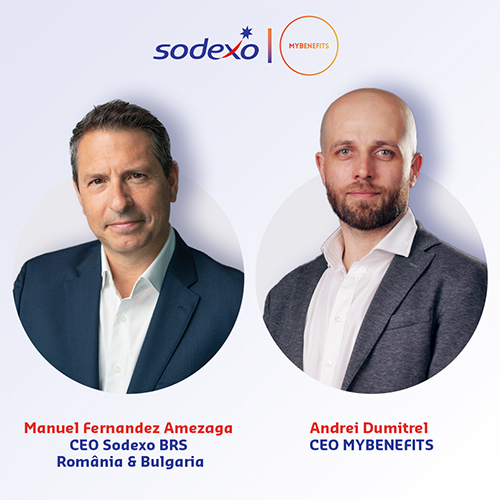 MyBenefits and Sodexo Benefits & Rewards Services are developing a partnership through which millions of employees can select their extra-salary benefits online, from over 28,000 products and services, depending on the budget allocated by the employer.
Incredibly fast. Remarkably precise. 100% efficient.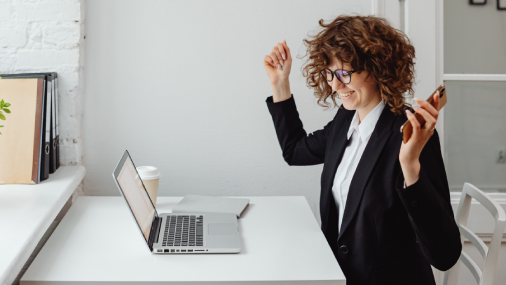 BenAI, the revolutionary solution for employees and HR specialists, offers quick and accurate responses with the aid of the GPT-4-based artificial intelligence. It provides coherent information and recommendations on tax laws, tax regulations, optimizing benefit budgets and the usage of our platform. Always available, capable to reduce response times and communication errors.
For your employees and sales partners, the MyBenefits platform will be as easy to use as a very popular social network.
For your company, it is also an employer branding tool, as it is customizable to your organization! !
Programs which increase
employee motivation

and rely on flexible benefits are always successful.
We think strategically, and customize the implementation of programs that increase the loyalty, productivity, retention, and satisfaction of your employees. With our version of flexible benefits, they can choose both a parachute jump and everything they see that their friends have (for example, health insurance, etc.)!
Programs to
incentivize sales partners

remain a continuous motivation source.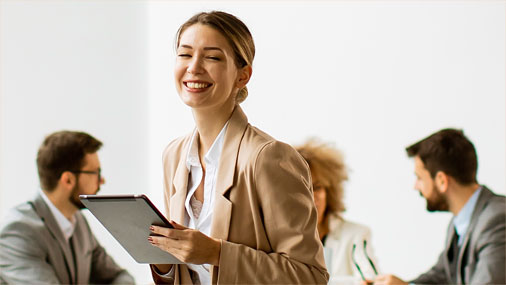 You have communicated the recent sales objectives and all your partners seem determined to achieve them. When incentive programs dedicated to them are implemented in the MyBenefits platform, the motivation to achieve their goals remains constant.
Discover the reason why the functionalities of the MyBenefits platform become the new standard in the implementation and follow-up of employee motivation and sales partner incentive programs.
Co-fondator MyBenefits.ro
Senior Service Delivery Manager
Co-fondator MyBenefits.ro
What will you learn from
the video interaction with us?
The role played by flexible benefits and the MyBenefits platform for HR and marketing professionals in employee motivation and sales partner incentive programs.
How can the innovative technologies in loyalty, reward, and incentivization help you.
How interesting should the benefits be for those incentivized.
Free demo of the MyBenefits platform.
Your colleagues who will enjoy the benefits don't have to be best buddies with technology to be able to use it. Technical skills are not really necessary when you are using our user-friendly platform.
A mixed team copes better with challenges. If you choose MyBenefits, you bring the diversity of your team even in the benefits, because you will be provided with a catalog created on the psycho-demographic profile of the employees.
HR professionals are our best friends, too. Not only of your employees. We have managed to create a strong friendship thanks to the simplified way of managing the platform.
It doesn't matter which laptop, tablet, or smartphone the benefits platform will be accessed from. What matters is that it will be just as accessible for everyone and just as easy to use.
Your company's website gets a new subdomain. It is the place where the entire team will be able to access the flexible benefits platform. Through the transfer of loyalty that is done entirely from employee to employer, without any third party being visible, the employer brand has only advantages.
All user data is protected. Their safety is guaranteed through the contract.
Slide Background
How flexible are your flexible benefits now?
beneficiile voastre flexibile?
A gardening kit along with children for your colleagues who are parents. Mindfulness and personal development courses for those who want a fast evolution. Or the coolest parachute jump experience for millennials always looking for challenges.
That's how flexible are flexible benefits on the MyBenefits.ro platform. What's your colleagues' profile?
Slide Background
Programs to incentivize sales with reliable secure traceability
Sales objectives are a challenge for every ambitious professional. Support their perseverance with programs implemented as customized as possible and their ambition will contribute to the success of your business.
MyBenefits.ro is a strong tool which makes everything much easier and more interactive for your programs.
Slide Background
Loyalty programs dedicated to distribution channels, with real time rewards
Sales incentives given to distributors and resellers, loyalty programs for distribution channels and reward programs for partners contribute to a solid business-to-business relationship. MyBenefits.ro makes the fast implementation of such programs accessible to you, regardless of their complexity. You have access to information which shows you how attractive your programs are among those they are intended for.
iTrade Integrated Systems is the developer of the MyBenefits technology.
Present on the Romanian technology scene for almost 10 years, iTrade Integrated Systems aims to offer efficient solutions and technologies both for the infrastructure of every company, and for the optimization of their processes.
Products in our portfolio